Super compact new 30W open frame power supply for medical and ITE applications
Author:Applied Power Date:2020-02-24 13:57:27
Applied Power now is releasing a new series of 30W open frame power supplies-MIS-30 series, designed for medical devices and ITE applications.
Up to 30W output power with convection cooling, MIS-30 series is one of the highest density open frame power supplies in its class. Super compact size at 1.36″x3.07″x0.9″(34.5mm x 78mm x 22.9mm), typical efficiency 89%, 5000m operation altitude, 45W peak loading capability, the very small footprint and high reliability design makes the MIS-30 series the ideal power solution for compact medical devices and ITE equipment.
The units meet ITE(IEC62368-1) and medical (IEC60601-1,2xMOPP) safeties, including type BF medical applications. Universal input from 90V to 264Vac, standard single output voltages include 5v, 9v,12v,15v,24v and 48v models, among them the 5v and 9v models rated at 20W and 27W output seperately. The series can operate in temperatures ranging from -10°C to +50°C at full loading, with de-rating from +50°C to +70°C.
Applied Power has very competitive supply chain in power industry to help our customers to gain cost advantage. And we only use high quality materials to ensure the reliability of the power products.
Highlights: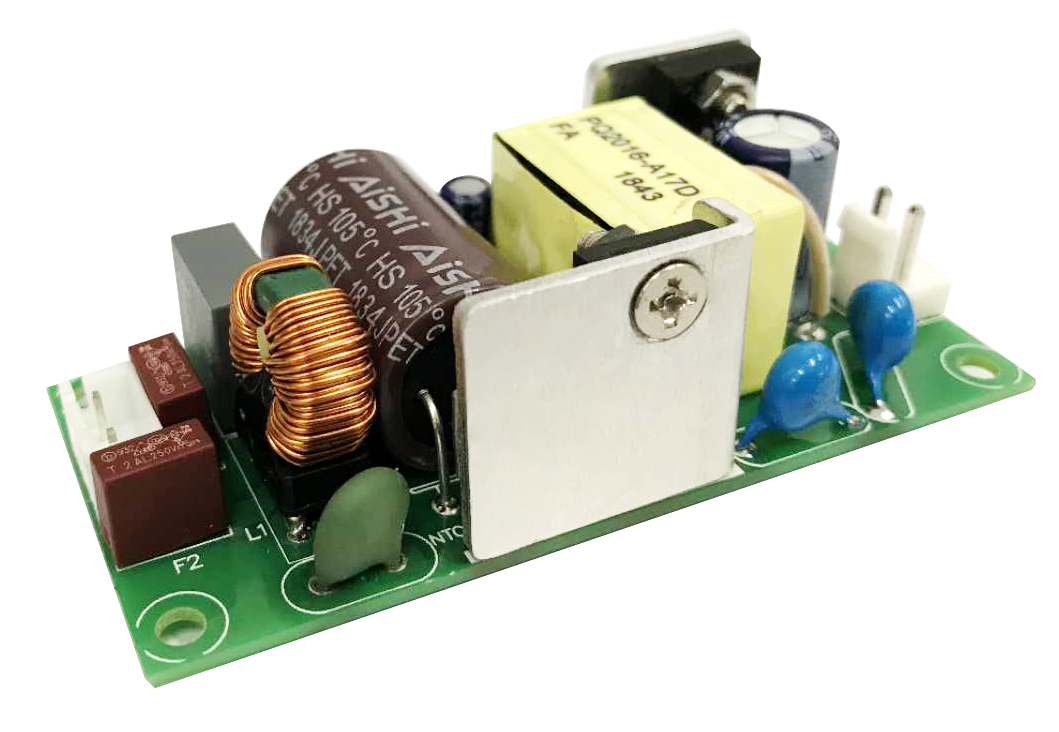 30W Convection Cooling


45W Peak Power

Class II

Up to 89% Efficiency

-10°C to +70°C Operation, up to +50°C without derating

Universal input 85VAC~264VAC


Light Weight

>500KHours MTBF

2MOPP Isolation

5000 meters operation altitude