Applied Power extends the medical charger models with Europe AC plug options
Author:Applied Power Date:2021-08-11 16:40:55
Applied Power now is releasing the standard medical charger MIA-11 series with Europe AC plug. MIA-11 series is the standard medical charger, with standard 5V output and USB port, designed for mobile healthcare devices. As a standard product, it has much better cost and availability compared with traditional medical adapters. It is widely used at bloodgluse meter,electronic sphygmomanomete,medical wearable devices and portable devices.With the Europe AC plug option provided, MIA-11 series now has AC plug options for China,Japan,USA,UK,Australia and Europe markets.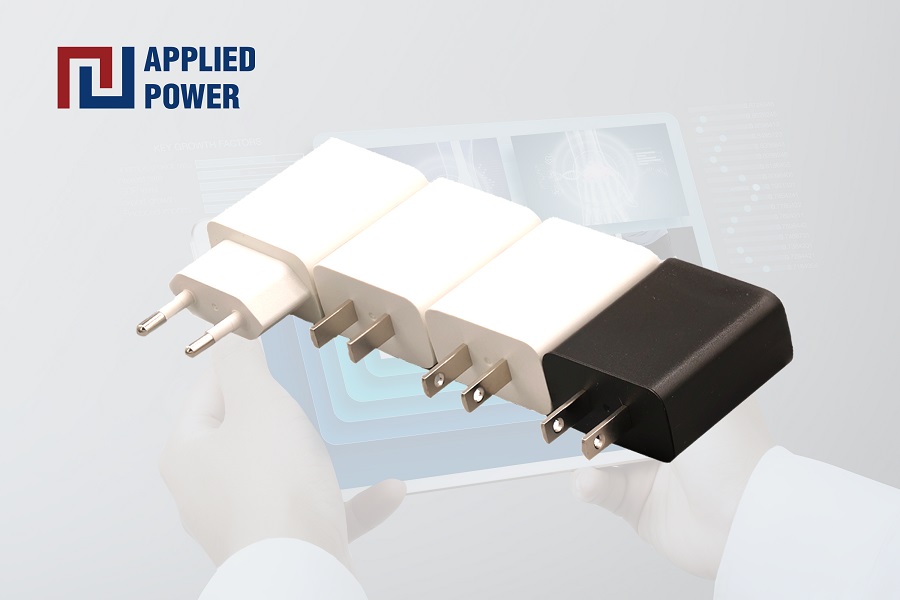 MIA-11 series features:
Wall mount

5V 2.1A
AC plugs for USA, Japan, China, Australia, UK and Europe
Less than 75mW low standby
DOE Level VI
Universal 90VAC~264VAC input
>200kHour MTBF
2MOPP Isolation
5000 meters operation
IEC60601-1 certified
4th IEC60601-1-2
Black or white case options
Applied Power is a leading power supply company, located at Shanghai,China.We provide advanced power supplies to healthcare devices, industrial electronics, semicon equipment and LED lightings.